Eight New Intel Sandy Bridge Parts to be Released Soon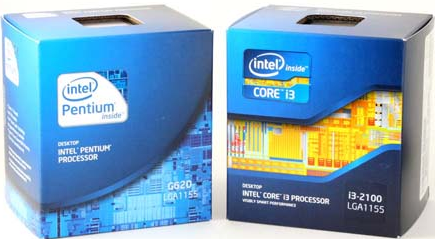 At the end of May, Intel introduced new Sandy Bridge architecture Pentium-branded chips that offer great performance for HTPCs on a budget. Things are about to get even cheaper with three new 35W T-branded parts (Pentium G530T, Pentium G630T and Core i3-2120T) . The rest of the non-T parts coming are Pentium G630, Pentium G860, Core i3-2125 (with HD3000 graphics), Core i3-2130 and Core i5-2310.
The Pentium G530T is not only a 35W TDP part, but the dual-core 2GHz Pentium will be the lowest priced Sandy Bridge yet at $47 besting the current Pentium G620 priced at $64. Another interesting part is the Core i3-2125 which will be the first i3-branded part to offer HD3000 graphics bringing a little bit more gaming prowess as the main benefit. The other parts coming are mostly slight bumps in performance to current offerings for the same price.
Intel is going to be a busy company between now and the end of September, as beyond the entry level CPUs that we revealed the pricing of yesterday, Intel has a total of eight new desktop Pentiums and Core i processors launching. Three of the new models are low-power 35W models, with the remaining models being standard desktop parts.