VUDU Now Serving Up TV Shows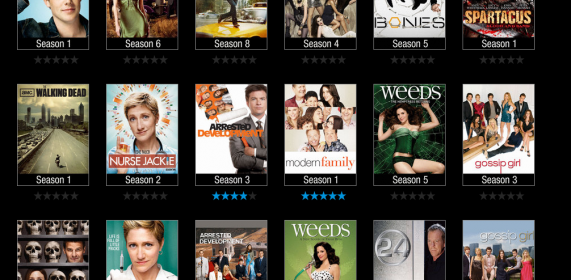 VUDU continues pounding out improvements to its streaming service. New to the streaming service are TV shows. A quick look at the VUDU catalog reveals that there are already quite a few shows available. Quality seems to vary by network. VUDU's HDX quality is available from some of the more progressive networks such as AMC, Showtime and Starz.
Pricing varies depending on TV show and quality level. TV shows can be purchased individually or as entire seasons. Similar to Amazon, current-run shows are available next day after initial broadcast airing.
VUDU is pleased to announce the arrival of something new to watch: TV! Now, you'll be able to check out hits like GLEE, MODERN FAMILY, and NURSE JACKIE plus catch up on fan favorites like WEEDS and BONES. We've also got every episode to date of GOSSIP GIRL – if you've missed an episode just check VUDU – we'll have new episodes up the day after they air so you won't miss a thing!

With many network and cable TV shows to choose from, there's something everyone can enjoy!