Scythe Kozuti Low-Profile CPU Cooler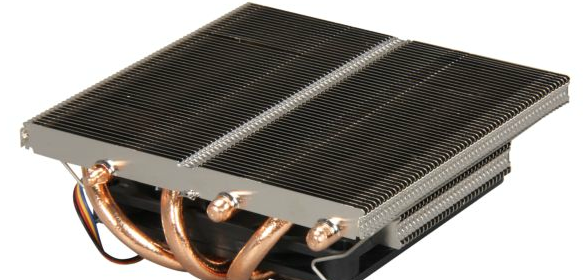 Scythe just introduced what appears to be an attractive new option for SFF HTPC use in their low-profile CPU Cooler named Kozuti that only stands 40 mm tall. The cooler uses an 80×10 mm PWM fan to keep both height and width of the cooler under control. The fan airflow can range from 6.0 – 24.82 CFM with a corresponding noise range of 8.2 – 32.5 dba. Installation looks quite easy with no mounting bracket required. It also accommodates a large number of CPU packages including Intel 775, 1155, 1156, 1366 and AMD AM2/2+/3.
If you're ready to jump on one of these, you can of course buy from the usual suspects, Amazon and Newegg. Pricing appears to be in the $35 – $40 range.
Japanese cooling expert Scythe has officially announced the availability of a new top-flow cooler that uses a unique design in order to reduce its height and make it compatible with low-profile system cases.