Hauppauge Colossus Reviewed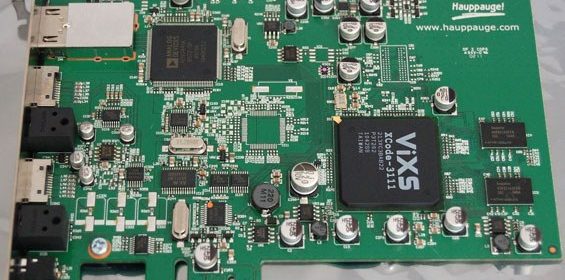 If you are looking for something to record HDTV from a cable or satellite set-top box as well as video and audio capture via HDMI, component and S/PDIF, the Hauppuage Colossus (Q&A) might be just what you need. MissingRemote's very own, Andrew Van Til, has posted a full review over at AnandTech.
When Hauppauge introduced the original HD PVR in 2008 its component plus TOSLINK (optical S/PDIF) capture of 5.1 Dolby Digital and up to 1080i analog video was a revolutionary, and long overdue, shift for the home theater PC (HTPC) based digital video recorder (DVR). Finally there was a viable option for recording DRM-free high definition (HD) content. The device was far from perfect however, suffering from stability (I RMA'd four personally); furthermore, as a large external USB device, it didn't provide the most appealing form factor for many installations. Today we're looking at Hauppauge's second iteration of the HD PVR concept, this time as a standard height PCIe x1 device dubbed Colossus. It offers all of the previous capture options while adding HDMI input to the feature list.