Logitech Harmony One & PS3 Adapter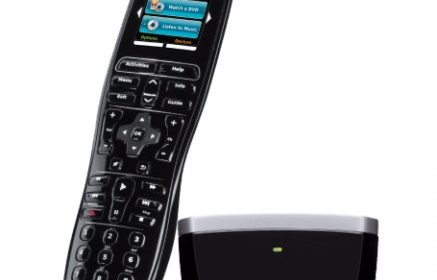 I've reviewed various Logitech Harmony remote controls in the past and they've always seemed to impress me with simplicity as well as variety. Here's a review of the Harmony One–not super brand new, but it is the latest. Note this is strictly IR, unlike the Harmony 900 which has RF, if that's important to you.
If you've ever owned a Harmony remote, you already know how simple installation and set up really are. After loading the provided software onto a Windows-based PC or an Apple Macintosh, owners are required to create an online user account because the setup process is actually done on a web-based application. This is for two reasons: 1) Logitech's database of gear is expansive and always updated, and 2) these very smart people wanted to make sure that if you crash/sell/lose your computer, you can still have access to your very precise home theatre settings. And for the purposes of this review, upgrading from my 880 to the Harmony One was a cinch. Owners can either choose to swap out the newer remote, or create a new user name to keep multiple remotes active.