Looks Like Webguide Isn't Quite Dead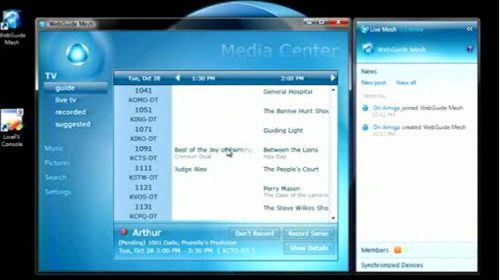 I really have not been involved in Microsoft's Live Mesh. My geeking time is limited these days but I do like what I am seeing based on various reports including what Ian Dixon has to say. While doing a little light reading this wording on Mesh, I noticed that WebGuide will have a place in the future including a Mesh application.
The article in question really has nothing to do with Media Center but is an informative blog on Live Mesh.