Tip Of The Day: Accessing Content Via bittorrent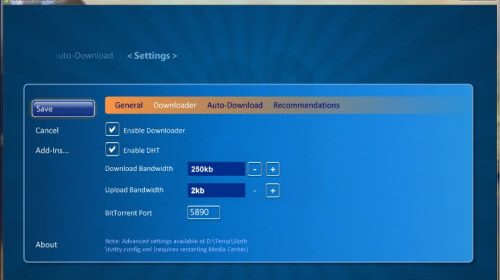 The other day, I heard about this little phenomon called bittorrent. I decided to check it out, actually I was interested to see if there was a plugin available for Vista Media Center. This let me to the TVitty plugin which integrates into VMC. tvitty is a plugin distributed by a company who has a small library of content available via bittorrent.
If you are not satisfied with their content, you are able to add other types of feeds, legal I am sure, to expand your reach through the tubes :).
tvitty is in the alpha stage – Download link