What you missed the last couple of weeks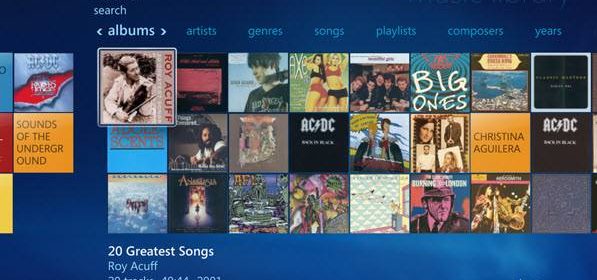 I, of course, do not have to remind you about our ongoing community news contest. For each news submission, you gain one entry into the contest where the prize is a 3 month gift card to Netflix. Yes, even bloggers can submit their own news :). We love original content from blog. A great example, and thanks to Brent for contributing, is his submission of the TV turning 83 yesterday. Check out the Community News page here.
MissingRemote.com article round-up!

---
How-To: Integrate BoxeeTV for Windows into Vista Media Center
With the introduction of BoxeeTV for Windows we now have another very
potent player in the home theater world. But what is a current Vista
Media Center user to do–on the one hand, they use Media Center for all
their live and recorded TV…but on the other, they would love to be
able to access all the wonderful internet television portals which
Boxee brings to the 10′.
January 27th, 2009 Blu-ray Releases
his new weekly feature is one part good information and one part
advertising. The below movie links are links to Amazon.com and if you
purchase these movies by following these links you are supporting
MissingRemote.com. I hope this new feature is genuinely useful and the
advertising is non-obtrusive.
Guide: How to Enable Concurrent Sessions in Windows 7
One of the most popular articles ever at MissingRemote.com has been our guide on how to enable Concurrent Sessions for Windows Vista.
For those unaware of what it is, Concurrent Sessions allows you to
Remote Desktop into a system that someone else is on, under a different
user account, and access the system without kicking the user off. I,
for example, use the feature to have MCE running on my Television, and
then I remote into my main user account to access all my files without
interrupting my MCE session.
Those of us who have the privilege of having a significant other also
have the distinct joy of ensuring our media system design meets their
specific requirements. This has been referred to in the past as the
"Wife Acceptance Factor" or WAF. I'm not talking about whether it's a
720p or 1080p display or what RAID level the drives are running, but
rather something much more important. Let me give you an example; "Why
does it go to that screen when I click this doohickey?"
A Few Weeks With Windows 7 Media Center
Everyone and their dog has had a chance to download Windows 7 beta. For
various reasons including promises of fame, fortune, performance and a
few crazy folks like us are trying out the Media Center portion of
W7MC. I have had a few weeks to play with Media Center with most of my
use focusing around Music, Movies & TV's. Here is the good and bad
of Microsoft's Vista Redu. Enjoy the pictorial and video fun of W7.
The wonderful world of HTPC's can be very baffling to someone who has
never dabbled in the confusing realm of codecs, drivers and programs.
So I decided to dedicate part 2 of the HTPC basic series to helping
people understand the wide world of HTPC's. I will briefly cover
several topics including software, hardware, audio/video codecs and
other.
Clicking the read more will take you too all of the videos we have put up 🙂
Boxee & Windows Vista
Windows 7MC mini-guide
Windows 7MC Music Library
Windows 7MC TV Strip