Infocus announces new addition in Playbig series : the IN78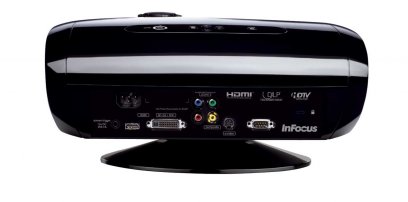 CineNow has the scoop on the Infpcus's recent announcement of a new addition to its Playbig series. The IN78 is a high performance projector that uses Texas Instruments DLP Darkchip3. A bump in PQ and contrast ratio are the main selling points over last years generation. The price is expected to come in at 3499€, but in this day and age I can't see paying for a 720p projector when the 1080p alternatives are rolling out full steam ahead.
From the article: 
Video processing is still performed by the Pixelworks DNX circuit under the D65 norm for ideal color balance.
The unique high style casework suits a black and silver coat and sports the
famous patented patented zoom that'll enable you to fit a lens into it,
therefore avoiding any fingerprint mishap.
The Infocus Playbig IN78 will be
available in the last quarter of 2006 for 3499€. Look for more technical details
in the days to come