Tips and Tweaks – Adding Sequence commands to your Logitech Harmony remote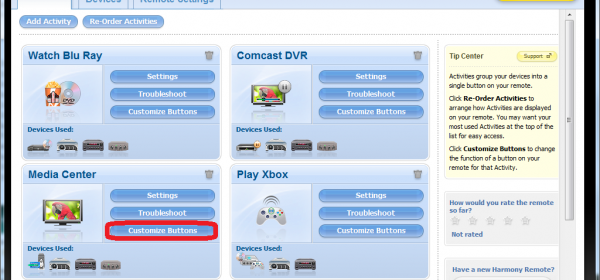 If you are a true home theater nut like I am then, without a doubt, you will have some form of a universal remote control in your home theater setup. Over the years, I have amassed a sizable collection of Harmony remotes. I probably have every single model of Harmony remotes besides the RF based Harmony remotes. One of many things I do is constantly fiddle with the settings, tweaking them to add new button queues and screens. Recently, I've been getting into home automation and light control in my theater room. Right now I've got a Lutron Grafik Eye controlling my multiple light zones. I am also getting into Z-wave lighting control but we'll dive deeper into that subject at a later date.
The Lutron lighting control allows me to control it via IR commands from almost any remote. I've added the Lutron lighting as a device in my Harmony setup and then created a sequence so that when I hit play it will dim my lights and start playing the movie. Then, I added a second sequence that when I pause the movie it brightens up the lights and pauses at the same time.
Below are the steps to create a sequence in the Logitech Harmony setup software.
Click on Customize Buttons for whatever activity you want to add the sequence to.
2. Click on Add Sequence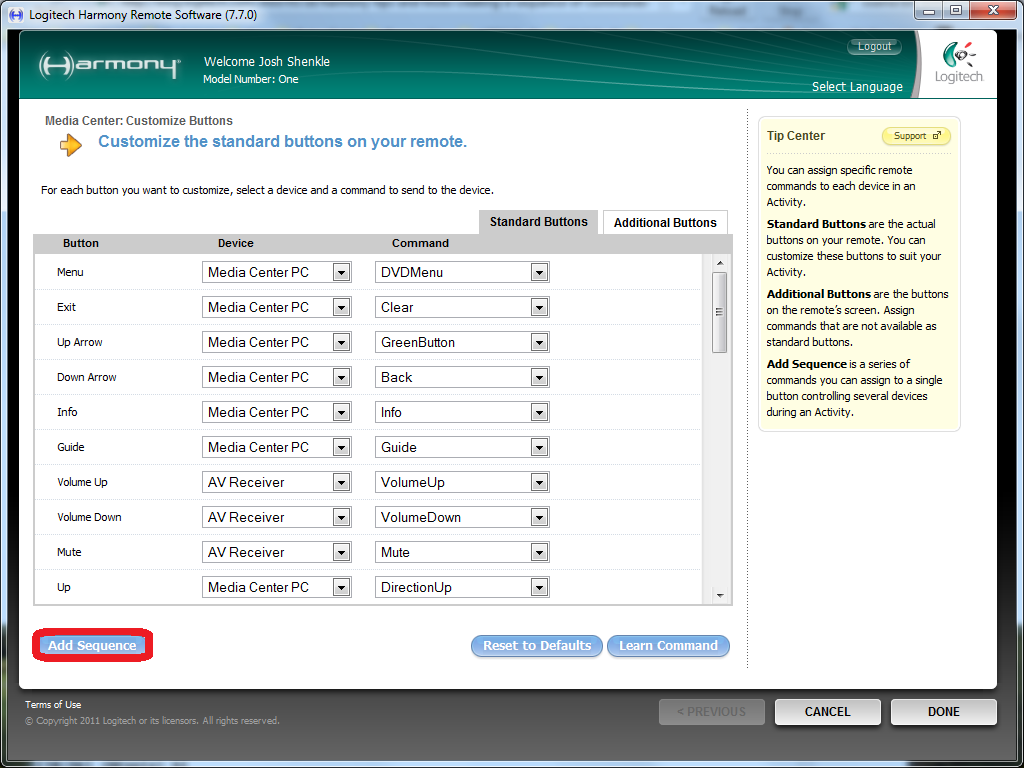 3. Give the Sequence a name
4. Select the device( s ) and the commands that will be part of the Sequence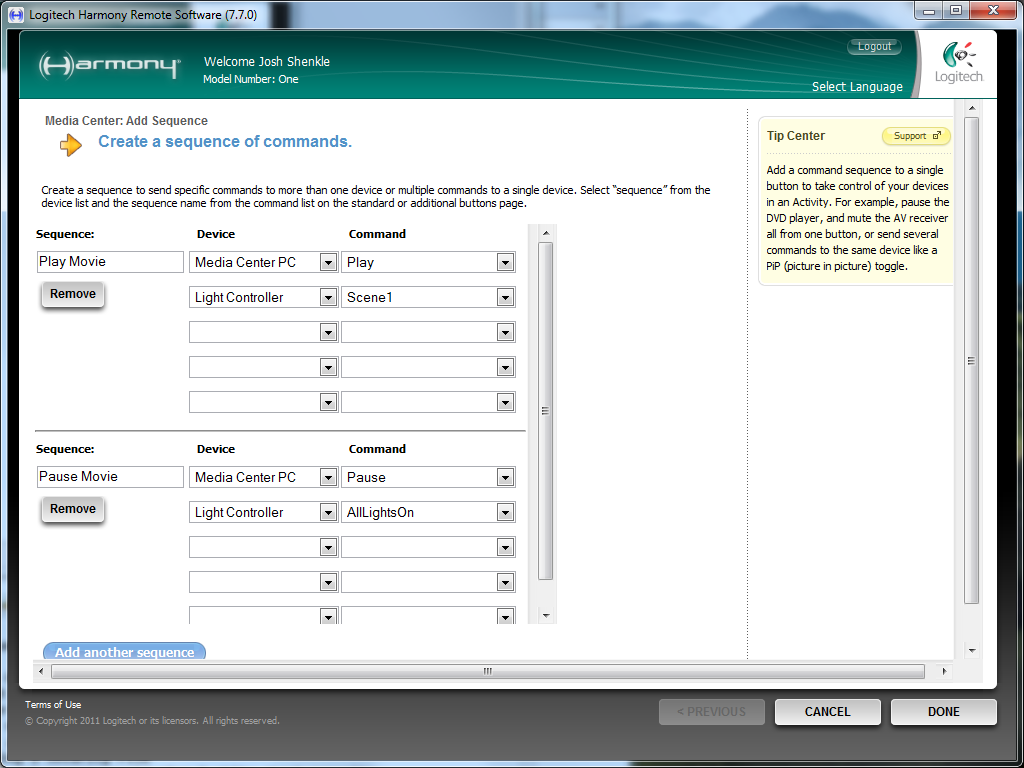 5. Click Add another Sequence to add additional items/commands to your Sequence.
6. Click Done
7. The Sequence( s ) you created will now appear as a hardware/device item in the drop down menu.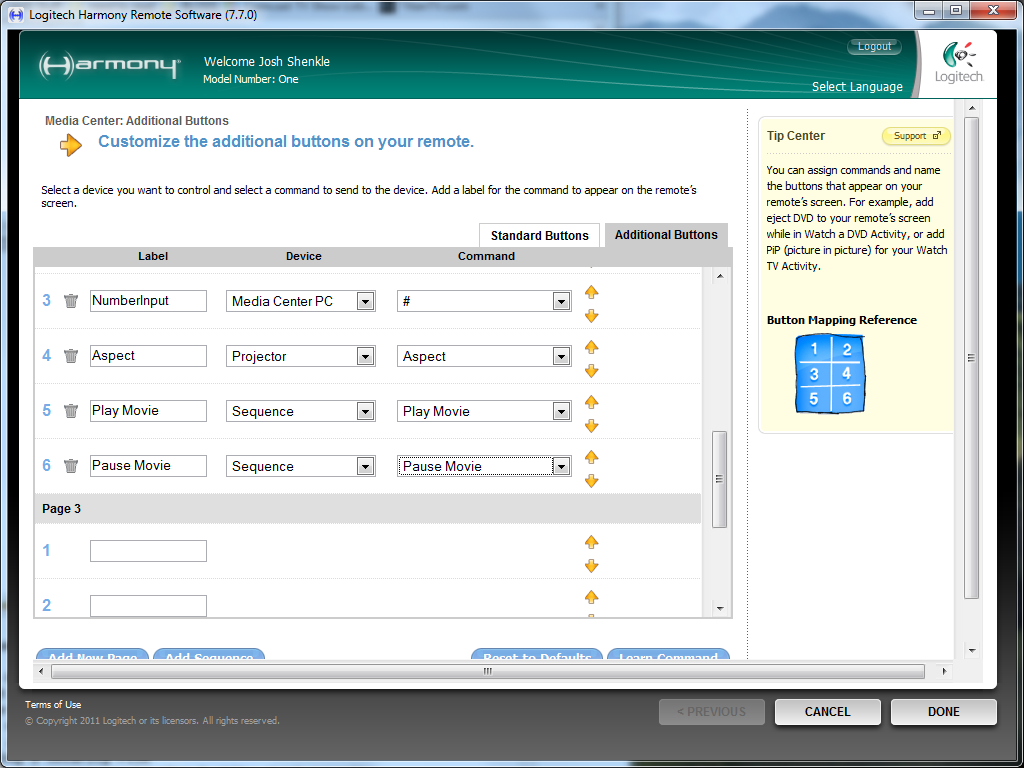 8. All Sequence( s ) you create will be visible in the Device column drop down menu.
9. Select the Sequence, assign it to a soft or hardware button, and give it the command you want it to present.
10. Click Done
11. Plug in your remote to your compute, and click on Update Remote to download the newly created Sequence into your remote.
Now that you have completed a Sequence, head to your home theater and start enjoying your movies with less button presses. If you have already done Sequences like this, leave a comment and let us know your favorite Sequences.