Holiday Shopping Guide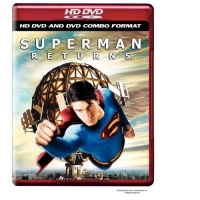 2006 Holiday Gift Guide!
    It just seems like yesterday I finished paying the bills for last year's presents and now its already time to go shopping again! We here at MissingRemote.com, the caring bunch we are, want to make your life a little easier this season by taking the guess work out of buying presents for the HTPC person in your life. These presents are guaranteed to score huge points with the HTPC person in your life and maintain a high SOAF (significant other acceptance factor other wise known as WAF) for your self.  
    We are going to divy up the gift ideas into several price ranges to help people with different budgets. We have decided on $25, $50, $100, $200 and "The Sky Is The Limit" price points. We put this together on a whim to share with our readers. This certainly isn't a piece of journalistic mastery, just a few geeks throwing out some shopping ideas.
Twenty Five Dollars
Twenty Five Dollars
    Twenty five dollars may not seem like a lot, but there are a lot of stocking stuffer type gifts that are perfect for the Home Theater/HTPC Enthusiast.
    The most obvious one in this category is a DVD of some sort. In this price range most DVD options are available for purchase. Some of the newer next gen DVDs, about half taking a quick look at Amazon.com, are $25-30 dollars. If the person you are buying for has a next gen DVD player, find out the type and be sure to spend the extra few dollars on the HD version. Him/her will be most appreciative that you took the time to research the fact they have a HD player and spent a few extra dollars on the HD version of the movie.
    Along the same vein, and something I hope my wife reads, is getting a DVD of their favorite band. Does anyone really want to wait for VH1 to show a video? Heck no!
    Any person involved with HTPCs and home theater will let you know that one can never have too many cable and wires around. It is never too long before another project pops up and the need for quality cables arises. Head on over to MonoPrice.com and check out their huge selection and great prices. You can find everything from 1' patch cables to 50' HDMI cables. This option might require a little more research as there is not much point in buying a random cable and hoping for the best. Along the same lines, I would also recommend a cable organizer. This will help keep things neat and tidy and hopefully prevent the little one in the family from pulling at the wires. We recommend www.monoprice.com for your cable needs.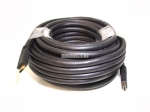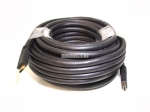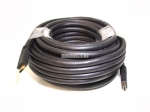 Lets switch gears to the HTPC enthusiast in your life. There are a few commercial plugins in this price range that can be bough to enhance the HTPC experience. A few that stand out are:
WebGuide4 – A web based app that allows for remote scheduling and placeshifting of TV.
Gamex – A cataloging application for your ROMS. A must if you use ROMS on your big screen
MCE Peaks – One of many MCE games that are playable from your remote. Others from the same company include Sudoku and World Trivia.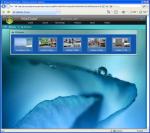 There are not many options for the DIY'er in your life. However, there are a few things worth mentioning. A Zalman northbridge cooler is very inexpensive and can take away the high pitched fan noise that is common with many active coolers. Other options to consider are a quiet 120mm or 80mm fan, a fan controller, or even a cathode ray light to spice things up a little. We always recommend Silent PC Review dot com prior to purchasing any quiet cooling devices.
    Something I look forward to every year is a magazine subscription. Its usually appeals to my geeky side but I have been known to pick up a National Geographic or two. However, be aware, while a subscription is thoughtful it can lead to the desire to purchase the latest and greatest. Here are a couple suggestions I found on Amazon.
Fifty Dollars
Fifty Dollars 
    Continuing on with the Media Center theme, a great gift for a BeyondTV owner would be a pack of DVDs and the optional DVD burning plugin. This powerful yet simple plugin allows users to create great looking TV archives on DVD without ever leaving the BTV interface. If nothing else, a pack of blank media is always appreciated.
Other options in the Media Center/DIY world would include:
    For the DIY'er HT enthusiast in your life, you might want to consider getting  The Loudspeaker Design Cookbook by Vance Dickason and Designing, Building and Testing Your Own Speaker System by David Weems. These books cover everything you wanted to know about loud speaker construction and design. If you or your significant other are successful in building a set of speakers, send pictures in :).
    Also in this price range, you can pick up a decent pair of wireless headphones. This should help avoid any fights for the late night TV watcher or loud music listener in your life.
    I'll put this as sort of an in between for the under fifty and under 100 dollar categories. A quality surge bar can run anywhere between $10 and the sky is the limit. We tend to subscribe a no nonsense approach when selecting our products, that way we don't recommend over priced products. Assuming all surge bars are created somewhat equal beyond 10 dollars, you are looking more for form and function rather then what is under the hood. The Power Squid is the clear choice in the category. It eliminates the problems of AC/DC adapters not fitting with standard plugins, plus it just looks cool :D.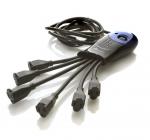 One Hundred Dollars
One Hundred Dollars
    Under the $100 range, gift options really open up for the HTPC enthusiast in your life. Hardware wise, you can purchase just about any single analog or HD tuner on the market. Any person involved with HTPCs will let you know that you can't go wrong by adding a tuner. Several good options to consider in this price range are:
    Additionally, you may want to consider a moderately sized hard drive. You expect to max out at 250-320 GB in this price, I would recommend spending a few dollars more and wait for the next price category to get something in the 400GB to 500 GB range. Here are a few more options for the DIY'er in your life:
    On the software side of things, both full versions of SageTV and BeyondTV are available. Both software versions come with trials that are worth checking out prior to purchase. Both are very capable in the PVR department but each has their own strengths and weaknesses. If your are buying for the endless tweaker, you might want to consider SageTV and for the past TiVo user you might want to consider BeyondTV. As I mentioned earlier, be sure to at least check out the product pages.
    Gadget wise, you could consider the iPod shuffle. The flash based baby in iPod's lineup is quite capable and light but is hampered by the lack of storage. To compliment this gift, you may want to consider the iCarta Stereo Dock with TP paper holder. Some people just need inspiration to get the job done!

    Many DVD box sets fall into this price range. One set I highly recommend is the HBO mini-series Band Of Brothers. It is a tad on the spendy side, but the replay value is excellent and you get over 9 hours of video. Of course, there is always TV box sets and trilogy box sets that can be had.
Two Hundred Dollars
Two Hundred Dollars
    You must be serious about your significant other or "friend" if you are looking for suggestions in this category. You can pretty much buy any piece part you want to build a Media Center PC. Anything ranging for a GB of ram, to 400 GB HD's, a CPU, a dual tuner PVR card and even a mainboard. The list is just about endless here! Be sure to keep the HTPC philosophy of buying quiet and cool parts in mind. Here are a few examples.
    John recently had the chance to review the HD Homerun. I would highly recommend keeping this product in mind when thinking about your HTPC significant other. Its dual tuner capabilities alone make it worth the buy. The fact that it is an external network attached device makes it all the more attractive,
    Everyone will appreciate this next gift. I was lucky enough to get one under the tree last year and I highly recommend getting one for the HT enthusiast in your life. Trust me, you will score some major points. The one I had in mind is the Harmony 880, but any remote in the Harmony is well regarded. The button layout is second to none and the activity based system keeps the WAF very high. In fact, I am pretty sure that is the only thing in my set up that scores above a 5.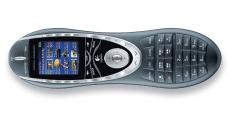 The Xbox 360 HD DVD add-on is the best bang for your buck in the high definition DVD world! The HD DVD add-on costs a $199, but the $300 Xbox 360 is a prerequisite for making this work. Do keep in mind, that this drive has been confirmed to work with PCs. PC Persepctive had a nice write up on utilizing the HD DVD drive with a HTPC.
    A digital frame is sure to appeal to not only your HTPC significant other but to just about anyone in your life. I like the idea a lot and maybe someone on my list may get one this year. There appears to be a lot of really cheap frames on the market, so beware what you are getting into. I have heard stories of some just up and dieing after a few days. Do you research properly and you should come away satisfied.

     Way back when in the 1980's, VCRs got their start. They allowed you to view TV shows whenever you wanted to. Fast forward to 2006, the next big technology is viewing your technology where you want it. Otherwise known as Placeshifting, there are a few good options available on the market today. The first being SageTV and its Sage Client and Sage Placeshifter Client. Both clients use a Sage Server to distribute your media on a LAN or via the Internet.
    If you are not interested in building a full fledged media server to connect to your media, you can get the Slinbox from Slingmedia. It allows up to four audio/video sources to connect to it, including 1080i component video. 
Wrapping It Up
The Sky Is The Limit 
    Anything for a new BMW with a DVD player installed to a full furnished home theater fits into this category. On the serious side of this category, Matt suggested a Blu-ray upgrade kit for your HTPC. For a little under a thousand dollars you can equip your HTPC with a 7600GT with HDMI and a Blu-ray burner. Its still a little less then a standalone unit, however, if you throw in a few blank BR discs your costs soar!
    If you think buying a house for your loved one is not for you. How about a Runco Signature Cinema SC-1 Projector for the small sum of $250,000. Of course, with a home theater like that you can't neglect the living room. Panasonic's 103" $70,000 Plasma should fit the bill nicely!
    I think more then one or two of you may have heard of TiVo. Heck, even my wife wants to trade in the HTPC for a new TiVo Series 3 DVR. Well known as the Cadillac of the DVR world, the TiVo is a very user friendly device that is taking more and more HTPC attributes on as the years go buy. I would guess the Series 3 will take a hefty price drop after the holiday season, so you maybe better of waiting on this one. If the person in your life is the of the HTPC persuasion, check out the Niveus Ranier or the new Vidabox HD DVD/Blu-ray Media Center PC.
I think you see where this category is heading ;). More of a wish list if you won the lottery!!
Conclusion 
We had a lot of fun putting this together. We just through it together on a whim to share with the MissingRemote.com readers so don't take it too seriously :). So really, there isn't a conclusion. 
From the entire MissingRemote.com team! Enjoy your Holidays! I hope they are filled with friends and family…
and some HTPC goodies!!