ARCTIC Audio Relay – DLNA Audio Renderer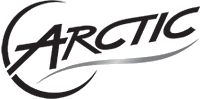 My first exposure to DLNA devices was lacking. It was the clunky standard that everyone "supported" in their own way, but no one really did well enough to call "working". Fortunately it has slowly evolved on both the device and software layers to the place we are today, where DLNA is actually useful for many things like control and media playback on our TVs and mobile devices. The standard still requires some growth (mostly around synchronized playback) to take over the whole home audio space, but where that is not a requirement audio Digital Media Renderers (DMR) like the $132.60 ARCTIC Audio Relay we will review today can provide an excellent solution to single point music distribution within the home.
The Device
Specifications
| | |
| --- | --- |
| Supported Formats: | MP3, AAC, WAV, WMA |
| Networking: | Wi-Fi (802.11 b/g) & Wired Ethernet |
| I/O: | 1x Stereo RCA1x TOSLINK (Optical S/PDIF)1x USB (currently just for WCN)1x Mini-USB (power)1x RJ45 Ethernet |
| Compatibility: | UPnP/DLNA Certified Digital Media Server |
| Dimensions: | 152 (L) x 70 (W) x 24 (H) mm |
| Weight: | 118 g |
| Power: | DC 5V 600mA (USB cable & adapter included) |
| Accessories: | 1x USB cable (Type A USB to mini-USB)1x Power (AC to USB)1x RCA audio cable |
There is nothing particularly awesome, or offensive for that matter, with the ARCTIC Audio Relay's appearance; it is a shiny black box with a power button and the necessary ports on the back to make it work. Those looking for a flashy device with lots of blinking lights will be disappointed, but I found the clean-and-simple look perfect for the job expected from the DLNA audio renderer. The flexibility provided by offering both TOSLINK (optical S/PDIF) and standard analog RCA stereo ports was especially appreciated, allowing use with a wide variety of devices including audio video receivers (AVR), amplified stereo speakers, and even PC style speakers when using a RCA-to-3.5mm adapter (not included). There are two USB ports on the back of the Audio Relay, with the full size (Type A) currently only providing Windows Connect Now (WCN) support but it should receive a more expanded role in a future firmware update. The Mini-USB is for power, and one of my favorite design features of the box because it made it possible to run the DMR pulling power from a home theater PC (HTPC), or really any device that supplies enough juice on a USB port, even when the PC is in standby. Leveraging this aspect, the majority of testing was conducted with the device attached to a Denon AVR-1909 via TOSLINK and powered from a PC.
Besides the lack of support for proper mounting, which given the size and weight of the device is more inconvenience than problem, there is not much to complain about regarding the ARCTIC Audio Relay's form. But there is a nitpick around the annoyingly bright power indicator found on the wall wart included with the device. Of course this is any easy problem to fix if, like me, you keep a roll of black electrical tape handy for just these sorts of problems – see the second picture of the adapter in the gallery, where the light is nicely masked.
Consuming between 3.4 and 3.7 watts, power use was quite good; only measuring a slight penalty for wireless versus wired use. In practice there were no notable differences between the connection options either, both played audio files flawlessly with a DLINK DIR-825 forming the backbone of the network. Looking at the wireless status page provided by the router it was clear that the device was able to connect with enough bandwidth to pull down even the largest audio files in the media collection. Interestingly even though ARCTIC only claims 802.11 b/g support the Audio Relay is able to connect on 2.4GHz n as well, a point which was confirmed by disabling 802.11g on the access point and reconnecting the device.
It is possible to connect the ARCTIC Audio Relay to a wireless network by manipulating the power and WPS buttons alone, but as that authentication method is no longer considered safe the best approach is to connect via wired Ethernet then use the web based configuration tool, which can be found by double clicking the DMR's icon after browsing the "Media Device" section of the "Network" pivot in Windows Explorer. Simply select "Wireless" from the "Connection Mode" page, press "Save/Apply" and allow the device a few seconds to reboot, then before removing the Ethernet cable browse to the "Connect to Wi-Fi" page to select the name (SSID) and enter the password (WPA key) for the access point.
In Use
The ARCTIC Audio Relay should work with any DLNA certified Digital Media Server (DMS), but it was only tested with Windows Media Player 12 (WMP), JRiver Media Center 17 (JMC), CyberLink PowerDVD 12, and CyberLink PowerDVD Mobile 4. Each of the players except PowerDVD 12, which would not present the device as a Play To target (quite odd considering how well the mobile version of PowerDVD handled it), worked well with the DMR, but I had some initial difficulty getting WMP to render music files located on the network based file server used to house the music collection. As it turns out this is a limitation of WMP, which implements its DMS capabilities through a Windows Service configured to run as "Network Service" which does not have access to the file share. There are several ways one could deal with this issue, but I chose the most expedient – configuring the "Windows Media Player Network Sharing Service" to run under my user account.
Those with small media libraries, or audio types limited to the codecs supported by the device (AAC, MP3, WAV, and WMA) will probably be satisfied with the features provided by WMP, but both of these limitations became quickly apparent while testing the DMR. Fortunately, because of the ARCTIC Audio Relay can work with other DMS, it was easy to use another application with the device. With intelligent playlist management (loading 100 tracks at a time), transcoding support (so FLAC tracks will play) and the ability to link audio renderers into "zones" JMC was able to provide all of the functionality I was expecting, with a little bonus – well, almost. Unfortunately DLNA is not quite ready for whole home synchronized audio, because even though JMC provides some ability to correct for timing issues during playback across devices it does not work perfectly. To be clear, this is not an issue with the ARCTIC Audio Relay but a limitation of how DLNA media playback is currently implemented, and something that will be addressed shortly in a future revision of the specification. Regardless of DMS, it is important to note that the device does not support audio files with DRM; so do not expect it to work.
Where ARCTIC does not provide a DLNA compatible Digital Media Server with the Audio Relay, they do offer a Digital Media Controller (DMC) application for Android (iOS is also planned available as of 02/22/12) which is available from the Android Marketplace or direct download from their site for devices without Marketplace support. The DMC is functional enough in that it can browse DMS, target DMR, and perform playlist management while playing audio – it is not without out limitations however. The most obvious is that it was clearly designed with a smaller [phone] screen in mind, so real estate usage is not as efficient or appealing on a larger [tablet] device as it should be. There is a much bigger issue with its application architecture though, because the playlist is managed on the tablet/phone it is critical to keep the mobile device from entering standby or the music will stop playing after the current song ends – at least on the Kindle Fire. When discussing this issue with ARCTIC, they let me know that this is not the expected behavior and it is most likely something specific to the device, or the flavor of Android it is using. They are looking into it and I will update this section when more information is available.
Conclusion
As a technology DLNA has always contained a large amount of promise, especially when it comes to streaming music. So it is refreshing to find an audio renderer like the ARCTIC Audio Relay which delivers a simple solution that just works. That said, because it is dependent on end users to provide their own Digital Media Server the experience will vary greatly depending on which is selected. Fortunately, Windows Vista and 7 come with an adequate solution, Windows Media Player, that can offer enough functionality to satisfy casual use. Those with a more demanding library will need to find another solution however – which can drive up the total outlay required. Considering that the MSRP for the ARCTIC Audio Relay is currently $132.60, and as it seems to only be available directly from ARCTIC it is difficult to get a real feel for the street price, it puts the device outside of "impulse" and solidly into "measured consideration" purchase range.
Pro:
Easy to setup and use
Low power consumption
Wired and WiFi connectivity options
USB power interface
Con:
Availability
Cannot play audio files with DRM
User experience is dependent on a 3rd party DLNA Digital Media Server (DMS)
Thanks to ARCTIC for providing the review sample.