Fractal Design Core 3000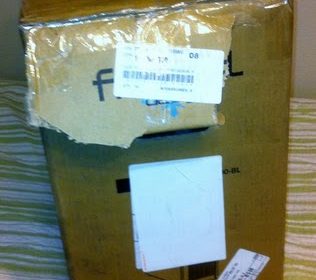 So far, we have reviewed three chassis from Fractal Design, the Define R3 ATX, the Define Mini Micro-ATX and the Array R2 Mini-ITX, and have been impressed by their build quality and aesthetics. Today we are reviewing a chassis in their Core line which aims to provide a unique combination of design, features, cooling performance and value. The Fractal Design Core 3000 mid-tower desktop case builds off of the entry level Core 1000 by adding improved cable management, more cooling options and removable hard drive bays to allow for longer graphics cards of up to 420mm in length.
SPECIFICATIONS
The Fractal Design Core 3000 has a positive pressure cooling design and comes with three fans and has a total of seven fan slots. Also included is a fan control with support for three fans. The case can accommodate six hard drives of any size and has 2 5.25 bays with 1x 5,25>3,5 inch converter included. At 200x430x480mm and including support for Mini-ITX, Micro-ATX and ATX motherboards, the Core 3000 would certainly make a great Home Theater PC (HTPC) or home server case.
Material
Steel and Plastic
Motherboard Compatibility
Mini ITX, Micro ATX and ATX
Drive Bays
External
2 X 5.25
1 5.25 to 3.5 adaptor included
Internal
6 removeable hard drive trays
– each tray supports either 3.5 or 2.5
Cooling
Included
1 front mounted 140mm fan @ 1000rpm
1 rear mounted 120mm fan @ 1200rpm
1 top mounted 140mm fan @ 1000rpm
Expansion Slots
7 x 270mm
Support for graphics cards at 420mm when not using removeable hard drive bay
Front I/O Ports
4x USB 2.0 and Audio I/O – mounted on top of front panel
Power Supply
Supports PSU's with a depth of maximum circa 160mm, when using bottom 120mm fan location. When not using the bottom 120mm fan location, the case supports also longer PSU's of 250mm in length
Weight
7.1 kg
Dimensions (WxHxD)
200x430x480mm
BUILD
Motherboard
GIGABYTE GA-EP43-UD3L LGA 775 Intel P43
CPU
Intel E6300 Dual-Core/td>
Memory
G.SKILL 4GB (2 x 2GB) 240-Pin DDR2 SDRAM
Hard Drives
WD20EARS 2TB
WD 5000 AAJ external My Book (Server Backup)
Optical Drive
LG WH10LS30K 10x Blu-ray Burner
Power Supply
Thermaltake W0070RUC TR2 Series 430W
Weight
7.1 kg
Operating System
Windows Home Server 2011
PACKAGING & HARDWARE
The Fractal Design Core 3000 chassis arrived in one piece however, it did show some signs of wear (thanks FedEx). The box on the outside was ripped and some of the hard drive trays were slightly bent.
Our speculation is that this is a result of improper and rough handling with the shipper. The hard drive trays were likely bent as the box was jostled around and the accessories box (which was located "unsecured" in the top hard drive bay) bounced around and gradually bent each bay. While it looked bleak at first, once removed, the drive bays were easily bent back into shape and all was right again.
With the exception of the hard drive bays, the plastic and Styrofoam packing did an adequate job of protecting the rest of the case. The full package includes the following items:
1. Fractal 3000 Chassis
2. Manual
3. Package of Screws and zip ties
4. 5.25 -> 3.5 bracket (already installed)
5. 3.5 inch external faceplate
Once all the packaging has been removed we were greeted by an all black chassis. Empty, it is relatively sturdy at just under 16 lbs. The all black front and drive bay covers are sleek and portray a sense of contemporary elegance. The power/reset buttons, front USB and audio ports as well as power and HDD LEDs are located on the top of the removable plate. This location is well chosen as it provides a clean look for the chassis when viewed straight on while still conveniently located for easy use. The front intake fan is located behind a replaceable dust filter which lines the entire inside of the front cover. This is a welcome addition if you choose to configure the chassis in a negative pressure cooling (it ships with a positive pressure configuration). On top of the chassis are grills for two 120mm intake fans (1 included)–this area also allows support for mounting a double external radiator for liquid cooling implementations. There are four anti skid feet protecting the bottom and allowing enough room for air flow into the bottom mounted power supply; also included is a removable fan filter for the intake of the PSU.
Each side panel is secured with two thumbscrews. When removed, the panels feel sturdy and are thick enough to resist bending without being overtly heavy. The chassis is just as sturdy with both panels removed as attached.
BUILD
To start the build, we removed both of the side panels as well as the middle hard drive bay; with these removed, there is ample space to work with. While the panels were secured with thumb screws, we found that a screwdriver was necessary to back them out as they were very tight.
We then set about installing the motherboard, and were not happy to find that there were no labels on the back plate to position the standoffs, nor was there a diagram contained in the users manual. Thus, it was a process of trial and error to make sure the right ones were installed. While this is merely a minor irritation for someone who has built a computer before, it could definitely lead to catastrophic, and also confusing and frustrating results for a first time builder who was not careful in their standoff placement as improper standoff placement can cause shorts in your motherboard causing permanent damage. After the motherboard was in place, we installed the power supply, disk drives and connected all of the cables. While not tool-less, the removable hard drive trays secure each drive from the bottom which allows for compatibility with 2.5 and 3.5 inch drives in each bay. Also included are anti-vibration grommets on the screw mounts–always welcome in any PC especially an HTPC.
While the manual did not contain information about the front header cables, each was clearly labeled so installation was not needlessly hindered; it was also a plus that the power LED was split into single headers for maximum compatibility. Missing however was a speaker cable, or included speaker, so you will need to provide your own if your motherboard does not already have one included.
| USB Headers | Power LED's | Power/Reset Switch |
| --- | --- | --- |
| | | |
For an entry level chassis, the Core 3000 from Fractal Design provides ample space behind the motherboard where cables can be routed to enable for unobstructed airflow. For our build, there are two notable exceptions–the dedicated CPU power plug and front audio headers. The dedicated CPU power plug, which is located in the upper left hand corner and as you can see in the completed build was not able to be routed behind the chassis, this was a combination of the case which did not contain a hole along the top with which to route any cables. As well as the power supply which did not provide for a long enough cable. The same could be said for the front HD audio header. However, both of these cables are thin and as such do not provide too much obstruction of air flow.
PERFORMANCE
For performance testing, we used synthetic tools to create a fairly worst-case scenario. We loaded both cores of the Intel E6300 Dual-Core with the Prime 95 In-Place FFT test, the GPU was stressed at 1080p with FurMark and HDD I/O was created with the PassMark Advanced Disk Test using the Workstation profile (70% read/30% write).The 120mm exhaust and CPU fan were controlled by the motherboard and the GPU fan was automatically controlled by the GPU, the other two fans were controlled by the included fan controller and were set to maximum speed for this test. For both load and idle measurements, we let the temperatures rise to a steady state condition and then recorded the measurements.
While testing, the chassis was placed inside an enclosed cabinet in a TV stand. There is one fan mounted on the back which exhausts air out when the door is closed. We conducted two different test scenario's one with the door closed and the exhaust fan turned off, which created a worst-case scenario, and the other with the door open and exhaust fan running to create a more typical use case.
| Door Open | Door Closed |
| --- | --- |
| | |
Door Closed
Door Open
Idle
Load
Idle
Load
Ambient
21
21
21
21
CPU
30
60
29
57
System
40
41
37
37
PCH
38
63
27
62
GPU
61
64
58
58
HDD
38
44
38
42
Inlet
723
753
678
683
CPU
1541
2417
1409
2419
Even with the door closed and under full load the fans were able to keep the case temperatures within a reasonable range, and with the ability to add four more case fans the Core 3000 should be able to keep your components cool under almost any situation.
CONCLUSION
Overall we were very pleased with the Core 3000. At $74.99, it is very affordable, and the six drive bays and 7 expansion slots provide ample room for expansion in a mid size case. The interior of the chassis is spacious allowing for mostly efficient cable routing, your mileage may vary depending on particular motherboards. With its all black exterior and lack of front facing LED lights the Core 3000 would look great in or alongside any AV stack.
PROS
Aesthetically pleasing
Silicone mounting for hard drives
Adequate cable management
Room for a variety of cooling options
Clear labeling of front cables
CONS
User's manual very minimal
No labeling on motherboard tray
Requires some tools
No included chassis speaker
Thanks to Fractal Designs for the review sample. The Core 3000 is available from Newegg.com.