Ceton Echo Slightly Delayed, Release of the Ceton Q on Indefinite Hold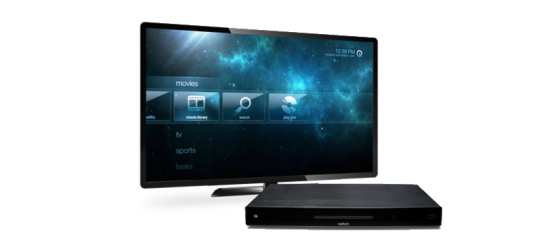 Hot on the heels of sharing fantastic news about the Ceton Companion App extending its reach to the Nook, comes some less welcome news. Ceton has shared some updates on the Ceton Q and the Ceton Echo. Unfortunately, the Ceton Echo has been delayed a little bit. The beta units will not be shipped this week as the alpha testing has gone on a bit longer than anticipated, but the company is still confident that they will make the holiday shopping season.
If only that was the worst news the company had to share. Plans to release the Ceton Q have been placed on hold. Ceton had planned for the Q to run on Windows Embedded and was using Windows Embedded 7 for the demo units at CES this year, but because Microsoft is refusing to confirm one way or another if Windows Media Center will be included in Windows Embedded 8, Ceton has made the decision that the best course of action is to pull back from launching the Q this year.
Do note that I have not mentioned anything about the Q being cancelled. Ceton is holding out the possibility that the Q might still come in 2013 in some form, but the company has decided that they are better served being open and transparent with where things are going for the company right now, a example I wish more companies would follow. Hopefully this simply proves to be a temporary setback, or perhaps even an opportunity for Ceton to take the Q in some new, unexpected, and undoubtedly awesome direction.
What we have decided is that the Ceton Q as previewed at CES will not launch this year as we planned 10 months ago. It's possible the Q will launch in 2013, either as initially envisioned or perhaps re-envisioned, but we can't guarantee that at this point. We know there is a ton of interest in the Q and that this news will be disappointing to a lot of you but we think it's important to be upfront about where things stand.