Aereo Adds TV Streaming Support for Web Browsers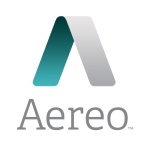 Aereo, the Barry Diller-backed service offering cloud-based live TV streaming and DVR services in New York by deploying thousands of dime-sized antennas to pick up OTA broadcasts for delivery to subscribers, has announced that the service now supports streaming to HTML5-capable web browsers. Streaming to web browsers had always been a part of the company's plan, but previously, Aereo subscribers had to tune in via an iOS app or a Roku channel. While Aereo will probably remain confined to New York for the foreseeable future, at least New Yorkers won't be confined to their apartments or their iPads while watching TV.
New York City-based Aereo, a startup that streams network TV over the Internet, has today expanded its list of supported devices beyond Apple devices and Roku to all major web browsers.