Apple TV Updated to Version 5.1, Adds iTunes Account Switching and Enhanced AirPlay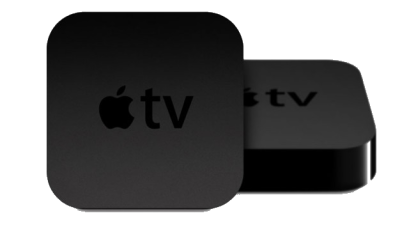 Gen 2 and gen 3 Apple TV devices have received an update to version 5.1. It marks the first substantial update we have seen to the Apple TV in some time and it brings with it some long-awaited features. For many folks, the most exciting new feature will probably be the iTunes account switching feature that allows the Apple TV to save multiple Apple IDs and makes it easy for users to switch between accounts. There is also support for new screensavers, more advanced networking configurations, and an option for subscribing to shared Photo Streams. There are also a couple of surprising new features, particularly the ability to reorder the app icons on the second screen and the ability to use the Apple TV to send AirPlay content. The inability to customize the apps icons on-screen was a major issue when the new UI launched alongside the gen 3 Apple TVs, so it is nice to see Apple finally respond, but hopefully it is also a sign that Apple might be preparing to offer more Apple TV apps. As for expanding the AirPlay capabilities, the Apple TV's role as an AirPlay receiver makes perfect sense, but using the Apple TV as an AirPlay broadcaster seems like a rather limited use case.
Apple TVs of the second and third-gen variety are getting update 5.1 today, which brings two long-awaited features. Both shared photo streaming and iTunes account switching are now part of Apple's set-top box — the combination of those two finally freeing parents from the potential nightmare of discovering their child's "not safe for parents" photo streams, of course.