Ceton Companion Available on NOOK Tablets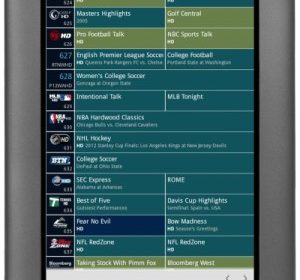 The Ceton Companion app hasn't been out for that long, but it must have seemed like an eternity for NOOK users watching with envy while everyone else enjoyed managing their Windows Media Center lineups and discovering upcoming premiers from the convenient interface. Fortunately for them the wait is now over (along with some other things like iPhone 5 support) with the $5 app available in the B&N app store.
Now if only Microsoft could get their act together and certify the WP7 version that let's me use a password :).