Lenovo Prepping 42-Inch K71 TV Powered by Ice Cream Sandwich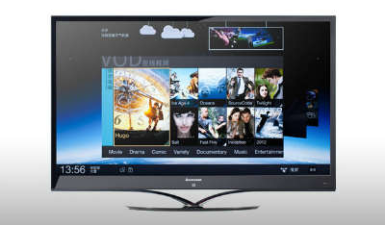 At CES this year, Lenovo was showing off their new TV, the K91. The K91 was a 55-inch TV, but the interesting part was that Lenovo was building their new smart TV platform on Ice Cream Sandwich, the latest version of Android. Now comes word that Lenovo is working on a 42-inch follow-up, the K71. Though smaller, the K71 should be packing the same 1.5GHz dual-core Qualcomm processor, 3D playback, and built-in Wi-Fi as the K91. Unfortunately, the K71 is also following the K91's lead by being launched exclusively in China. Android has been a popular OS choice for some media streamer manufacturers, but we haven't seen too many TV manufacturers give it a shot. Lenovo has apparently put a quite a bit of effort into the UI of their new TVs and taking advantage of the Android OS for apps, so I am hopeful that Lenovo will branch out a bit to some other markets.
Similar to that K91 TV we saw Lenovo tease back in January, its K71 brethren's also stuffed with Ice Cream Sandwich, and according to the outfit's online shop it's ready to hit Chinese shelves by the end of the month. Along with running a flavor of Android four-dot-oh, this 42-inch smart TV is also packing an undisclosed 1.5GHz dual-core CPU, WiFi and 3D capabilities, plus a gaming remote control (you know, to use while playing TurboFly 3D).