Comcast Subscribers to Gain Access to HBO Go on Xbox 360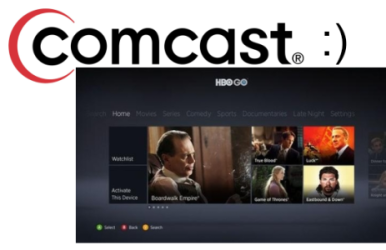 Last week, Microsoft unveiled three new video apps for the Xbox 360, including the highly anticipated Comcast XFINITY and HBO Go apps. Unfortunately, it turned out that these two particular apps would end up being mutually exclusive installations as the XFINITY app would only work for Comcast subscribers and the HBO Go app would not work for Time Warner and, you guessed it, Comcast subscribers. Some HBO content was available through the XFINITY app, but not nearly as much as HBO makes available directly. Xbox 360-toting Comcast subscribers need not fret however. Comcast and HBO have reached an agreement and Comcast is now stating that it expects to be able to flip the switch for HBO Go on the Xbox 360 early next week. Unfortunately, there is still no word on a similar agreement for Time Warner subscribers.
Now, according to a post on Comcast's official blog, that's about to change. Starting "early next week," subscribers will be able to access HBO content directly through its app, rather than being limited to what's available through the current Xfinity On Demand service.