Vizio Adds Skype and YouTube to Internet Apps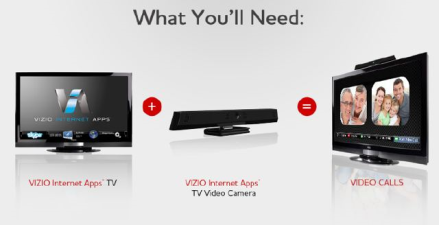 Vizio's Internet Apps smart TV platform added two new apps this week. The first was a new Skype app. To take advantage of the Skype app, Vizio is also selling the new V.I.A. TV Video Camera for $150. The TV Video Camera connects to a compatible V.I.A-enabled TV via USB and provides 720p video capability. The second new app is a YouTube app, giving Vizio TV owners yet another way to stream video from the Internet. The YouTube app looks like a fairly basic variant with YouTube Channel browsing and account login for saved playlists and channel favorites.
Not long after bringing some Redmond vid-calling to your living room, Vizio's introducing another app that may just enhance your couch entertainment. Via its Twitter account, the outfit announced YouTube will now be a part of its Internet App portfolio.