You Get PLEX, and YOU Get PLEX…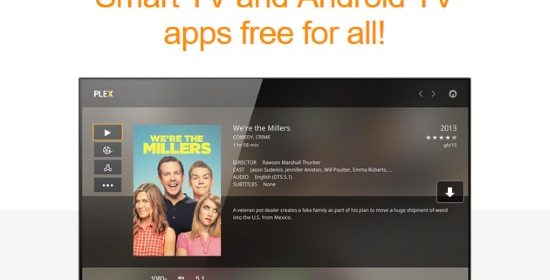 Everybody gets a PLEX* :).
*Assuming you have an Android TV or Smart TV. Terms and conditions may apply. Your mileage may vary.
After some quality time with our Plex Pass members as an early preview, our Android TV and smart TV apps are available for free to everyone, joining the ranks of our other free big screen apps like Roku, Tivo, Chromecast, and Xbox 360! The apps include filtering and sorting for rich content discovery, Plex Companion for casting, flinging, and remote control, as well as support for Plex Channels. In addition, you can watch TV show episodes back to back and play trailers before a movie for that genuine theater feel. The apps also support Plex Pass features you already have and love, like parental controls, premium music features, trailers and extras and more!

For a complete list of compatible smart TVs, click here.