Netflix Signs The Weinstein Company to Exclusive Streaming Deal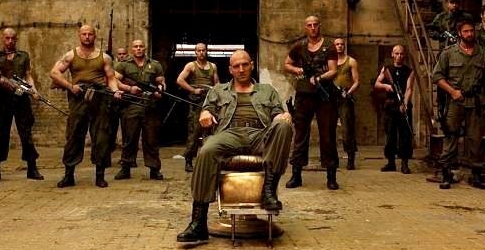 Netflix has signed a deal with The Weinstein Company to bring a number of the film studio's movies exclusively to Netflix for streaming. Financial terms were not released, but upcoming titles and some of the details of the exclusivity agreement have been announced. Movies covered by the deal will come to Netflix within a year of their theatrical release and will include titles such as the French World War II drama Sarah's Key and the Ralph Fiennes-helmed adaptation of Shakespeare's Coriolanus. The Academy Award nominated The Artist and Undefeated will also be coming to Netflix, but in an interesting twist, Netflix will not only be getting streaming exclusivity for these titles but will also get the pay-TV debut ahead of premium cable networks such as HBO and Showtime. To be fair, The Weinstein Company's films are not typically big audience draws, but you can bet that the premium networks are not going to be happy to see the streaming media giant encroaching even more into their space so shortly after Netflix started moving into original content.
The Weinstein Company is releasing "a diverse slate" of its titles exclusively to Netflix streaming. These titles will hit the service within a year of their theatrical release and will include foreign language films, documentaries and other hits from TWC. This is the first deal between TWC and Netflix.