Netflix Serves Over 2 Billion Hours of Content in Q4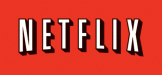 Netflix will be providing their Q4 and annual financials soon, and investors are sure to be hoping that any big numbers are black rather than red, but in the meantime Netflix has been throwing around some other big numbers. The company recently announced that its 20 million customers streamed over 2 billion hours of content in the fourth quarter alone. If Netflix finds success with its original programming, then growing both of those numbers will become even easier for the streaming giant. More importantly, as the number of hours streamed grows, it means fewer hours for Netflix subscribers to spend in the warm embrace of the cable and satellite TV providers' content.
Netflix experienced a very rough year, but ended 2011 on a high when it comes to its streaming business. The company this morning announced that, in the fourth quarter of 2011, its 20 million members (from across 45 countries) instantly watched more than two billion hours of TV shows and movies.