Sharp's Elite Reviewed by CNET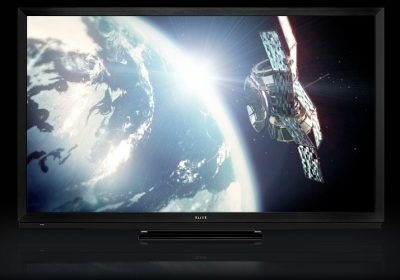 Like many enthusiasts, I've been waiting to find out how Sharp's Elite HDTVs would stack up against their adopted, and now cast off, sibling; the Pioneer Kuro. Fortunately, it looks like Sharp is serious about bringing a legitimate successor to market and not just brand engineering, but still fails to secure a clear win versus the benchmark set back in 2008.
But if you're reading this review, you couldn't care less. What you came to find out is whether we think the Sharp Elite PRO-X5FD has better picture quality than those alternative 2011 TVs or even than the legendary and now extinct Pioneer Elite Kuro from 2008. Yes and no, respectively. The X5FD deserves a 10 in picture quality, tying the score of the Kuro and beating every other TV we've ever reviewed. The Kuro still produces a better picture overall, especially from off-angle, but that hardly matters anymore since you probably can't get one. And if you could, you'd still lose certain bragging rights to deep-pocketed Sharp owners since the X5FD is the only Elite TV that can handle 3D sources and comes in a 70-inch size. If you don't mind paying any price to get the best current flat-panel TV, the Sharp Elite is for you.