Plex App Coming for Nook Tablets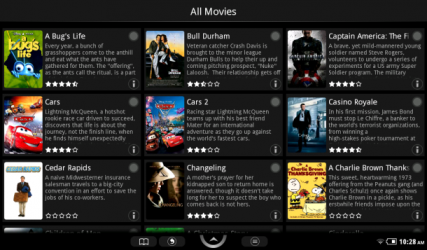 The folks at Plex have been working hard to get their client on as many platforms as possible, including mobile platforms such as iOS and Android. In the run up to the holiday shopping season, the two biggest Android tablet releases were the Kindle Fire and Nook Tablet, and Plex was quick to show up in the Amazon Android Marketplace for the Kindle Fire. It took a bit longer, but it would appear that Plex will soon be making its way over to the Nook Color and Nook Tablet as well. Barnes & Noble does have more extensive approval process, and this will be welcome news for Nook-loving Plex users, even if that might be a small audience. It should look and work largely identical to the standard Android Plex app, and given that the Nook Color and Kindle Fire have comparable hardware specs, performance should not be an issue either.
Plex arriving in the Nook Store is actually a big boon for Barnes & Noble and its users, since it helps leverage users' own existing media libraries, providing access to more video and music content, an area where the Nook lags behind Amazon's Kindle Fire(s amzn).