Apple Prepping to Launch 32″ and 37″ Televisions?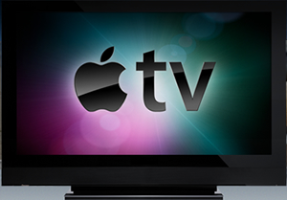 In the wake of Steve Jobs's death and the release of his biography, the Internet started to light up with rumors that Apple was in the process of building a genuine television. Such rumors were not new, so beyond reporting on the intriguing passage from Walter Isaacson's biography that initially stirred things up, I have been generally reluctant to follow up on the swirl of rumors that have come since, particularly given that so many of the rumors have emanated from less than reliable analysts and certain journalistic endeavors with a history of, well, let's be honest, Apple cheerleading. However, when a source as tapped into Taiwan's manufacturing scene as Digitimes starts reporting on specific manufacturers and parts moving though the supply chain, it might be time to acknowledge that Apple may well be getting ready to make its move into the most prominent consumer electronics market of them all. Is anyone ready to start laying on bets for an iTV?
The supply chain of Apple will start preparing materials for iTV sets in the first quarter of 2012 in order to meet Apple's schedule to launch the new display products in the second or the third quarter of 2012, according to industry sources.