Netflix Takes Serious Hit in Consumer Satisfaction Rankings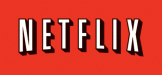 Customer satisfaction tracking company, ForeSee, has issued its semiannual report on the top 40 Internet companies. The company with the highest customer satisfaction was Amazon. The company that usually competes with Amazon for that top spot is Netflix, which has slipped down to the middle of the pack after a rocky year of price hikes, abortive attempts to split the company in two, and some unusually poor communication. There have been all sorts of warning signs along the way, and there is certainly no reason to believe that Netflix can't make things right, but it will cost the company. Netflix has traditionally been able to rely on high consumer satisfaction and positive word-of-mouth to maintain a low churn rate and make acquiring new subscribers relatively inexpensive. With Hollywood applying the screws and the company's share price in a tailspin, this kind of news only serves to provide confirmation that Netflix is going to have spend more money to make more money.
Of course, it didn't take a crystal ball to see this was coming: Netflix lost 800,000 subscribers in the third quarter, and domestic growth in the fourth quarter — which is usually pretty robust due to holiday gifts that come with Netflix embedded — is expected to be flat or down. Meanwhile, confidence in the company's stock has collapsed, sending its share price from above $300 down to about $70.