Scythe Kozuti Low Profile CPU Heatsink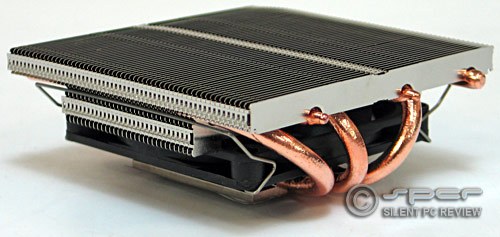 Scythe has been around a while now, after bursting on the scene with their awesome tower cooler. But luckily they understand the need for quiet cooling in HTPC chassis. Here's a new one that's pretty darned tiny.
The Scythe Kozuti is the first candidate we've seen that might have the capability of beating one of these low profile stock coolers while generating better acoustics. The latter shouldn't be hard as stock cooling units are their well-known for being lousy when it comes to noise. The Kozuti is built in the same mold as the Shuriken and Big Shuriken but with smaller dimensions. It features three copper heatpipes, 57 aluminum fins, and stands just 40 mm tall.