New Intel Sandy Bridge Parts Priced and Available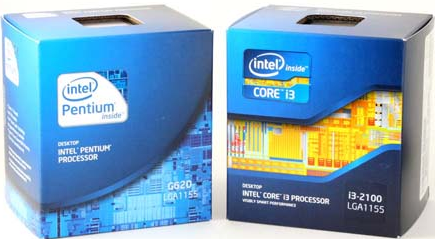 Today, Intel has updated their price book with the new line of Sandy Bridge-based Pentium-branded parts and also some of the new Core parts. A quick search on Google Shopping reveals some of them even being available for purchase.
Of particular note for HTPC enthusiasts looking for something inexpensive and efficient is the Pentium G620T which has a TDP of 35W and is priced at $70. The G620T combined with an H61-based mini-ITX board might be just the right combo if you are looking for a little more oomph than what the AMD Zacate E-350 platform has offered up.
Today Intel updated official pricelist with information on 7 new microprocessors, all built on the latest Sandy Bridge microarchitecture. Prices of existing processors were left unchanged. The list of new models includes mainstream Pentium G620, G840 and G850, low-power Pentium G620T, Core i3-2105 and i5-2405S with beefed-up graphics, and incrementally faster Core i5-2310. Prices of new SKUs are identical to previously reported prices, and range from $64 for the least expensive Pentium, and up to $205 for mid-power Core i5-2405S.