InfiniTV Status Media Center Plugin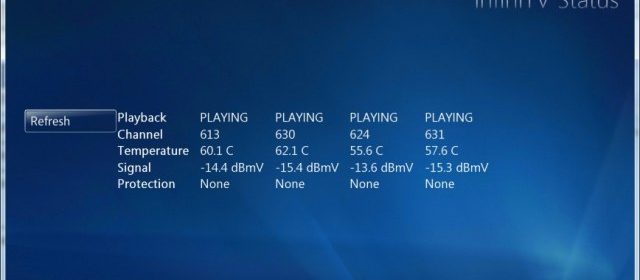 See, this is what I love about Media Center. A new cool hardware comes out that blows people's socks off, and then developers get their passion back for it and start developing cool apps. This little guy is a simple one to let you see the status of your CableCARD tuners.
The InfniTV Status Media Center plugin allows you to quickly see the common information about your InfiniTV device on a per-tuner basis including: playback status, channel, temperature, signal strength, and copy protection status.