VUDU Updates UI On Most Devices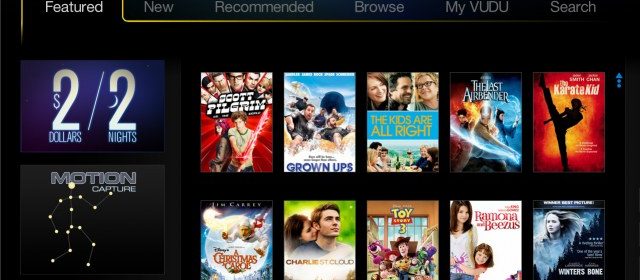 A couple of weeks ago, I posted a review of my experience with VUDU and mentioned that a new UI was coming. Well, today is the day that it has dropped to most connected devices. I will have to wait a bit longer to see it because VUDU is still working on the update for Vizio and Samsung connected devices.
As I pointed out previously, SD content is all that is offered using Boxee's PC software while HD is available to users of the Boxee Box. I'm hopeful that the PC will someday become a first-class citizen when it comes to Internet-delivered content. Before CES, I would have not been convinced that it would happen anytime soon, however, Intel's new Insider technology that we were able to see in action at CES using Best Buy's CinemaNow service shows that the studios are willing to play ball on the PC.
Wait, Does VUDU Look Different to You Today?

by

VUDU

on Friday, January 21, 2011 at 10:28am

Yes! Yes it Does! Today our next generation interface will be pushed to most enabled devices. VUDU 2.0 is optimized for HD quality and to help you discover your next favorite movie even faster & more enjoyably. Everything you loved about the existing VUDU is the same – quick access to the hottest new releases, Rotten Tomatoes reviews, linked filmographies of cast and crew – is now even better.

Here is what you will find in the new UI:

-Improved browsing and navigation

-Faster access to more great movies

-Recommendations based on your viewing history

-A 2.0 interface optimized for HD viewing and next generation controllers