Samsung New QWERTY Remote in the future?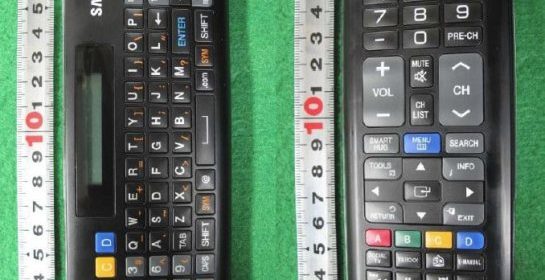 Obviously you can't fully judge these leaked FCC images, but man…it's remotes like this that A) Make me understand how Apple products are so good, and B) Makes me appreciate my Harmony remote. MAN that's a LOT of buttons!!
it looks like Samsung has an alternative Bluetooth remote planned for its Smart TVs (but not any Google TV products judging by that Yahoo! button on the remote side) that features standard buttons on one side and a full QWERTY keyboard on the other, much like the Boxee Box's remote. Judging by the ruler in the remarkably unflattering FCC photos, this one appears to be a bit larger and it's not immediately clear what that display on the QWERTY side is for.