XBMC Dharma RC2 Release Candidate Available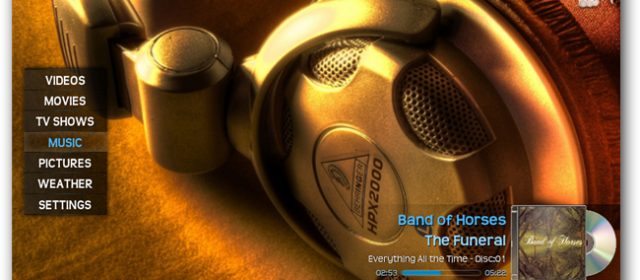 If you're a fan of free HTPC software, then pay attention as a new release candidate version of XBMC (Xbox Media Center) is out. If you've never heard of it, XBMC is basically a community developed frontend software for your home theater computer–think Media Center and SageTV without TV tuner support. Has some super slick skins for those interested.
Shoutcast support has been redone. Listening to your favorite online radio stations with the shoutcast plugin is now a much nicer experience.
The add-ons moved out of the testing repository and into their permanent home. This means that everyone will need to upgrade in order to see future add-on updates. If you continue to use RC1 or previous, please don't report a lack of updates.
Automatic updates for add-ons are now enabled by default. Of course, you can still disable them via the add-on manager if you prefer.