Panasonic's 103″ Plasma 3D HDTV for $100k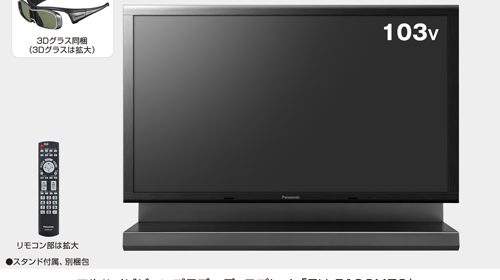 It seems like every other year we see an announcement about a $100,000 big huge massive TV, and then shockingly never hear about a person actually buying it. Might this be the one that changes that? Probably not. Still cool to dream about right?!?!
This product has been cultivated on a large screen display for our business, "High-speed driving technology" and equipped with unique technology, even large-screen high-definition display delivers clear images for 3D. The displays are also used for our business, "Professional Engine" capability, the ability to represent a conventional 24-bit color processing This faithful reproduction of high-quality 3D content from the video display to achieve, though, you can enjoy a sense of realism as if they were at the scene.