CableLabs Updates Tuning Resolver Specs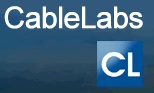 Great news for those dealing with switched digital video (SDV) issues. CableLabs has updated their Tuning Resolver (aka Tuning Adapters) Specs, TRIF-N-10.1574-3, to support a minimum of 4 tuners.
Currently there are two Tuning Resolver brands, Motorola and Cisco. The Cisco supports a maximum of two tuners; whereas the Motorola Tuning Resolver can support up to 6 streams with an updated firmware*.
This means if you have a Cisco Tuning Resolver (Scientific Atlanta and NDS CableCARD), Ceton InfiniTV4 and future SiliconDust HDHomeRune Prime owners currently require at least two Tuning Resolvers to watch and record SDV channels. With the updated specifications you will only need a single Tuning Resolver and one or two less cable splits (an important and often overlooked fact).
I'm lucky enough to not have to deal with SDV but for those that do, reducing the number of tuning resolvers is huge for system stability. It doesn't matter how great your tuner works if the Tuning Resolver doesn't. And from the number of complaints at The Green Button and Tivo forums there are lot of issues.
No word on when to expect new models or firmware from Cisco but we will keep you posted.
* Update: I've been told that a newer firmware for the Motorola TAs support 6 streams. I've updated the above to reflect this information. Thanks erkotz