Big Screen Photos v2 Final Version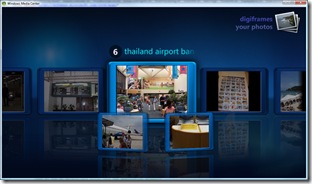 My MCE guy fell asleep, so I have to rely on Chris for the latest plugin news for Vista. Niall has put the finishing touches on Big Screen Photos 2 and lets us know that it should be available for purchase sooner then later. For a mere $24.95 this sexy application can be yours, with cool ass features like geo-browsing, it is well worth the money. I encourage you to support great plugin developers like Niall who is advancing the HTPC platform forward.
Check out Chris L's post about this and other plugins :).