Venturer HD DVD Player to Ship in Time for 2007 Holiday Sales — UPDATE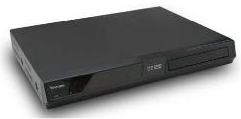 Finally one of the cheap Chinese vendors, as rumored earlier this year, has actually introduced an HD DVD player today. No MSRP details yet, nor are the exact specs, but it's a pretty safe bet this is based on the Broadcom/MS SoC reference design and is the probably just the first of quite a few more vendors using the same basic design.
UPDATE:
DVDTown says they talked to a Venturer rep and got the scoop on their MSRP which is a very affordable $199. And you just know WalMart, etc. will discount it further.