JL Audio Fathom f112 Subwoofer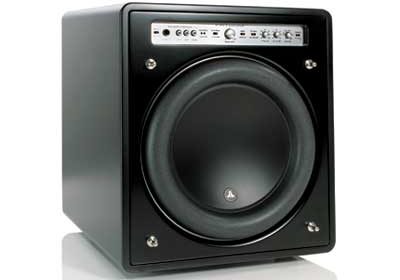 Ahh It must be my lucky day to catch a few speaker reviews on the net. Courtesy of Sound& Vision, this next review takes a look at the ins and outs (no pun intended) of the JL Audio Fathom f112. Weighing in at $2400 the Sound & Vision crew find nothing wrong with this 12 inch bad boy except a case of hernia and a lost paycheque or two.
From the article:

Widely respected in high-end mobile sound, JL Audio has only recently
navigated into home theater waters. Domestic notoriety may come
quickly, however. The new JL Audio Fathom f112 subwoofer has a
high-tech 12-inch driver rated at more than 3 inches peak-to-peak
linear excursion, mated with a digital amp said to produce "unclipped
output voltages equivalent to 1,500 watts." Weighing in at a measly 115
pounds (less than half the mass of JL's largest sub), the f112
certainly has a big-bass recipe.