Microsoft Security Essentials v2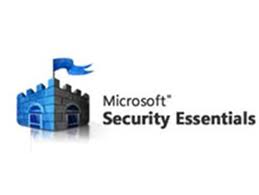 This is neither new news (it was released last week) nor HTPC news but I thought it was worth mentioning nonetheless that "Microsoft Security Essentials v2" is available for download.
Microsoft Security Essentials (MSE) v1 was my preferred anti-virus application and v2 makes significant improvements without adding bloat. I know many HTPC enthusiasts prefer to ignore anti-virus protection on their HTPC. I can't blame them, I've never had a virus and typically smart computing practices negate many of the risks but with Microsoft Security Essential there really is no reason NOT to run it.
Without going into too much detail, Microsoft Security Essentials runs quietly and efficiently in the background with no bloat. It may not be the highest rank virus protection on the market but I prefer something lightweight and performs well over competing products that may block more but are bloated. With the v2 release there are also significant enhancements to its predecessor:
Windows Firewall Integration

A New Protection Engine that includes Heuristic Scanning

Network Inspection System

Behavior Monitoring
It also offers more configuration options such as the ability to control CPU usage during scans. Similar to v2, virus definition updates are delivered via Microsoft Updates so make sure to enable and configure Microsoft Updates within Windows Updates.
For Ceton InfiniTV4 owners (and even ATI DCT owners), an extra benefit of using MCE is that the firewall rules will be created for you by the driver install package since it integrates with the native Windows Firewall. Many other firewall products will you require that you manually create exceptions for OCUR\MOCUR tuners to work.
You can download v2 directly using the below links or from the Security Essentials product page.
If you don't run Microsoft Security Essentials, what do you run and why? Let us know in the comments
Note: I ran both alpha and beta builds on several of my home PCs. On two of them I was not able to upgrade without first uninstalling the beta\alpha and rebooting. Your mileage may vary.