All I Want for Christmas v2, by MissingRemote Staff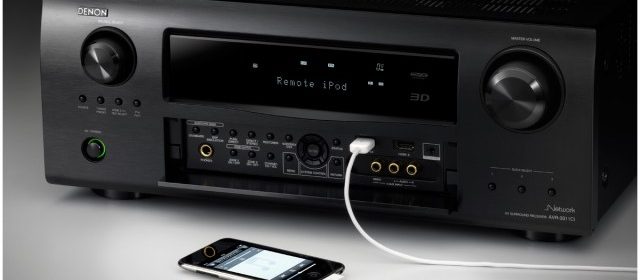 We had a lot of fun putting our Holiday Wish List for 2009 together, so we figured we should try doing it again. I bugged all our staff writers and asked them what is tops on their wish lists for this year.
Aaron Ledger (aka Swoon)

If I had a wish from last year, it was a new 58″ Panasonic V-series plasma. After much research and deliberation, I went with the Samsung PN58C8000 plasma instead due to better pricing, calibration controls, menu system, aesthetics and Panasonic's rising black issue.

Denon AVR-3311CI Audio-Video Receiver

My venerable Denon AVR-3300 has performed admirably since the year 2000, but now that HDMI 1.4 AVRs are out, it is time for me to make the transition. BD playback from my HTPC using multi-channel analog results in sub-optimal lip sync performance–something a new AVR can correct when using HDMI. The AVR-3311CI has some great features at its price point including support for HD Audio codecs, Audio Return Channel, Audyssey MultEQ XT room correction and network port for media playback and firmware upgrades.
George Schmauch (aka Skirge01)

Last year, I asked Santa for a Universal Remote MX-880. Sadly, I did not get it, but I have been quite content with my Harmony 890 and its own RF solution. It's still quite difficult to justify ~$800 for a remote, no matter how good it looks. Maybe someday.

This year, however, I have settled on something I actually intend to own one day and it isn't some grandiose piece of equipment. Having watched and thoroughly enjoyed Spartacus (get well, Andy!) and the time period being portrayed, I am very eager to start watching HBO's critically acclaimed Rome. The historical accuracy is supposed to be amazing, which is why it was rated MA. The only downside to Rome is that it only lasted two seasons, due to the extremely high production costs. There were rumours of a movie a while back, but I have not heard anything lately.
Josh Shenkle (aka Umdivx)

Denon 5308CI 7.1 HDMI receiver

Being top in its class for AV receivers, Denon always sticks out above the rest. Being a self proclaimed audio snob, having a good receiver to go with my reference series Klipsch surround sound just makes sense. I currently do not have a receiver that supports Dolby Digital True HD or DTS Master Audio so one of the reasons for my Christmas wish is to upgrade not only to HDMI switching in my receiver, but to also get the next generation audio formats.
Michael Welter (aka Mikinho)

Dell Inspiron Duo

As a laptop the systems specs are a little low but as a hybrid kitchen touchscreen HTPC for Mrs Mikinho combined with a test Windows Touch machine for myself I'm smitten. The slick yet practical JBL dock is the icing on the cake.
Mike Garcen

Last year I had asked for an Oppo BDP-83 Blu-ray Player. Unfortunately I found coal in my stocking and no awesome Blu-ray player. But it's ok, having Total Media Theatre 5 in my Media Center interface is a close second.

Onto this year, where tops on my list of wants is a Yamaha YSP-2200. My main home theater is pretty well set with the addition of Panasonic 50″ plasma, but my bedroom leaves much to be desired as I'm using some very old Klipsch PC speakers. The Yamaha soundbar would allow me to enjoy significantly better virtual surround sound while not taking up any extra space that I do not have to spare. At $1000 it's not the cheapest option, but it's a solid quality that should fit fantastically.
Andrew Van Til (aka Babgvant)

In last year's wish list I went with Panasonic's V10 HDTV, but with CES right around the corner I decided to wait and see what came out – really glad I did because they announced the 3D VT25 (See my review) which was better in pretty much every way.

This year: Denon AVR-3311CI

It's not that I'm unhappy with my Denon AVR-1909, actually just the opposite; but with only three HDMI inputs and no HDMI 1.4 support I've been looking for a replacement and my overall satisfaction with the AVR-1909 has me looking close to home. With six inputs and a modern feature set the AVR-3311CI sorts both of those issues while also adding several other features that I'd love to have like Audyssey MultEQ XT, user applicable firmware updates, IP radio (i.e. Pandora) and web control.
CrAzY

NVIDIA 3D Vision Kit

I don't know if I'm a big fan of the whole 3D craze or not, but my curiosity is peaked enough to wonder how some things would be for me in 3D, especially sports. I don't have thousands to afford a 3D TV, but I do watch all of my movies and run my TV through my HTPC that is already outfitted with an NVIDIA video card, so partaking in 3D won't cost me an arm and a leg to have the 3D experience at home.