Intel Leaving Retail Motherboard Market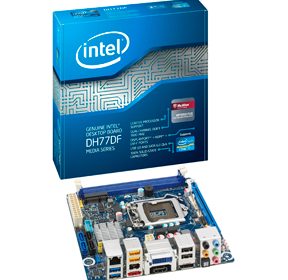 Before I bought my first Intel branded motherboard, a DG45ID, I never understood why anyone would want to pay more for one of their (at that time) homely BIOS'd systems. After owning it, and a slew of subsequent boards, going back to a top-tier Taiwanese brand will be more than a little depressing when Intel stops making consumer motherboards after Haswell (coming in June). That's not to say that there's anything inherently wrong with those boards, it's just that they don't offer the unique mix of stability and HTPC-centric features (i.e. CIR, HTPC_HEADER & configurable LED behavior in S3) alongside one the most often overlooked must-haves on any system – an Intel NIC. Hopefully one of them will step up and fill the hole in my HTPC's heart.
Today Intel made a sobering, but not entirely unexpected announcement: over the next 3 years Intel will be ramping down its own desktop motherboard business. Intel will continue to supply desktop chipsets for use by 3rd party motherboard manufacturers like ASUS, ASRock and Gigabyte, but after 2013 it will no longer produce and sell its own desktop mITX/mATX/ATX designs in the channel. We will see Haswell motherboards from the group, but that will be the last official hurrah. Intel will stop developing desktop motherboards once the Haswell launch is completed. All Intel boards, including upcoming Haswell motherboards, will carry a full warranty and will be supported by Intel during that period.