4K HDTVs Predicted to Represent Less Than 1% of TV Shipments Through 2017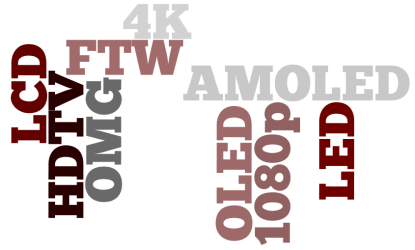 Our own Andrew van Til recently scoffed at the notion of debating the merits of OLED vs 4K TVs and trying to decide which one is more worthy of holding out for. It would appear that the folks at IHS iSuppli Research would probably agree. IHS is predicting that 4K TVs will represent an exceedingly small part of the market over the next five years, only reaching 0.8% of all TV shipments in 2017. The central thrust of IHS's argument is that the LCD-based 4K TVs creeping into the market right now exist only so that manufacturers can stake a claim on the nosebleed edge of the premium market. In order for 4K to go mainstream, not only will consumers need to be convinced of the benefits, but new technology is going to be necessary to reduce costs. IHL predicts that will require AMOLED panels, but LG and Smasung continue to struggle to make large AMOLED panels and Japanese firms are scrambling to find a competitive technology to match AMOLED. By the time the behind-the-scenes manufacturing details get worked out for these companies and their 4K offerings, standard OLED screens will probably have already had their make-or-break day in the market and everyone will already be turning their attention to what will come next.
The 4K television segment recently has garnered attention with Sony Corp. announcing an 84″ 4K LCD-TV priced at $25 000. LG Electronics also launched an 84″ LCD-TV for $20 000. Toshiba Corp. is offering a 55″ model priced at $10 000. Chinese brands Hisense and Konka have also announced that they will launch 84″ 4K TV-sets this year. However, IHS believes that neither consumers nor television brands will have the interest required to make the 4K LCD-TV market successful.