Ceton's Media Center Companion Apps for iOS and Android Now Available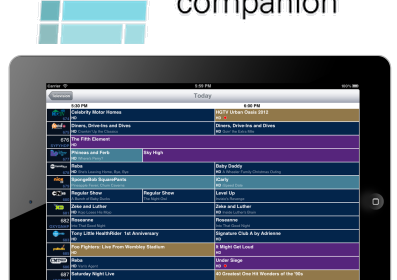 It has only been a few weeks since we received word that the Ceton Companion app for controlling Windows Media Center from mobile devices had hit Release Candidate stage, and now comes word that the Ceton Companion app is officially available. At this point, Ceton Companion is available as a universal app on iOS and for Android through Google Play for $4.99. Looking ahead, Ceton is planning on releasing a version for the Kindle Fire and Windows Phone. Ceton Companion allows for remote control of any WMC-equipped PC or media extender, including the company's own upcoming Q and Echo devices. Windows 7 PCs are officially supported now, but the company plans to have full support for Windows 8 on October 26 when the new OS becomes generally available. The app not only provides a standard remote control button layout for basic interaction, but also allows you to manage and schedule DVR recordings, control live or recorded TV viewing on any associated device, and browse your TV and movie collection in one location, all combined with unified search across media types. To enable Ceton Companion to communicate with a PC, Ceton is also offering their Ceton Companion Services software as a free download. With TV streaming to devices on the roadmap for the Ceton Companion app and the Ceton Echo beta expected to begin this month, Ceton is certainly giving us a lot to look forward to as we dive into their new release.
The Ceton Companion is a family of mobile apps that bring the Ceton experience to Apple iOS, Android and Windows phones and tablets. The apps let you manage your Windows Media Center PC experience on these devices both inside and outside your home.