Comcast Xfinity TV Player Adds Beta Support for Nexus 7, Jelly Bean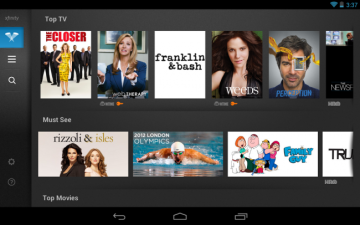 With rumors of Google's new tablet selling out, we can probably expect to see a number of media and streaming service providers following Comcast's lead in announcing explicit support for the Nexus 7. Comcast has announced that their Xfinity TV Player has been updated with beta support for the Nexus 7, not to mention beta support for the forthcoming Jelly Bean update of Android. There was a fair amount of anticipation about the future of Android media tablets when the Kindle Fire and Nook Tablet hit the scene, but the two tablets took such a custom route that neither tablet seemed to have much of an impact on the overall Android app ecosystem. However, with Google apparently scoring a hit, that looks set to change.
Comcast subscribers who have already received their Nexus 7 tablets or are sporting Android 4.1-powered phones should cast an eye towards Google Play for an updated version of theXfinity TV Player app. Version 1.0.2.001 adds beta support forJelly Beanin general and theNexus 7tablet specifically.