Adding Windows Media Center to the Windows 8 Release Preview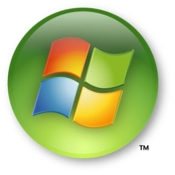 I'm sure by now that many of our regular visitors have already downloaded and installed the Windows 8 Release Preview that Microsoft dropped late last week, but if you haven't been drawn in by the sweet siren song of pre-release software, then you might be surprised to discover that Windows Media Center is nowhere to be found in this final beta release of Windows 8. To gain access to Windows Media Center in the Windows 8 Release Preview, one must make use of the new Add Features to Windows 8 control panel that Microsoft first started talking about in early May. Microsoft is still tight-lipped about what the Windows Media Center add-on will cost in the final version of Widows 8, but for the Release Preview, Windows Media Center can still be added for free. Microsoft has posted complete details about how to add WIndows Media Center along with a product key to use on their Windows 8 Release Preview FAQ page. There's nothing new to see here, but at least it's an option.
Windows Media Center is not preinstalled in Windows 8 Release Preview. If you want to use Windows Media Center, you need to add it by following these steps:

Swipe in from the right edge of the screen, and then tap Search.
(If you're using a mouse, point to the upper-right corner of the screen, and then click Search.)

Enter add features in the search box, and then tap or click Add features to Windows 8.

Tap or click I already have a product key.

Enter this product key: MBFBV-W3DP2-2MVKN-PJCQD-KKTF7 and then click Next.

Select the checkbox to accept the license terms and then click Add features.

Your PC will restart and Windows Media Center will now be on your PC and the tile will be pinned to the Start screen.