Microsoft Mulling Original TV Content for Xbox Live TV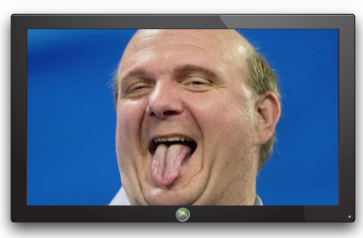 Microsoft is still in the process of rolling out TV apps for their new Metro-infused Xbox 360 UI and the attendant Xbox Live TV services, but Microsoft is evidently already looking ahead and considering developing their own original programming. Reportedly two former NBC executives have already been approached about coming on board with Microsoft, which would make some sense given the close relationship that Microsoft and NBC have enjoyed over the years. If Microsoft is still in the executive hiring phase, then any original content is still years away, but it would be an interesting move. We are already seeing Netflix and YouTube trying to differentiate with original programming and Microsoft is currently positioned to time such a content launch with a new console launch. Is anyone else excited about the prospect of a Steve Ballmer sitcom?
Microsoft has hired Tom Schneider, a partner at Stratis LLC, to conduct the search, said the people, who weren't authorized to speak publicly. Two former NBC executives, Marc Graboff and Jeff Gaspin, have been approached, they said.