Lian-Li Releases Fan Filter with a Twist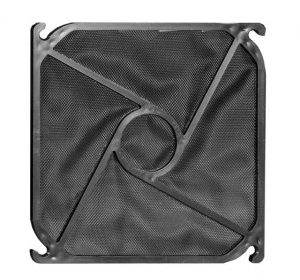 How many of you will admit that you do not clean your computers as frequently as they deserve? My hand is up! Mostly, it's because dust always gets inside and I need to take them outside to blow them off. However, I don't even clean the fan filters as often as I should. The reason? They're a pain. I have both washable and non-washable, as well as removable filters, but they're still not easy enough to do regularly.
Lian-Li may very well have come up with something that even I would be willing to clean regularly. I honestly cannot think of any way to make this easier! This is just plain brilliant. Why didn't anyone think of this sooner? Santa, are you reading this?!?!
No screws are needed for the PT-AF12-3B and PT-AF-14-3B washable air filters on 120mm and 140mm computer cooling fans, respectively. With a simple twist these air filters can be easily outfitted on Lian Li or other manufacturers' fans.