Mediaroom 2.0 Pokes Head Above Ground to Eye Multiple Platforms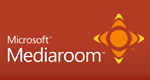 Mediaroom is Microsoft's IPTV platform. Mediaroom 2.0 was announced at CES 2010. News about Mediaroom 2.0 has been hard to come by pretty much ever since.
There has been speculation about how far Mediaroom would expand beyond set-top boxes and the Xbox 360, and now we have more info about the technical details behind some of the forthcoming Mediaroom 2.0 clients.
In addition to STB client, Mediaroom 2.0 also supports:

Taos: PC browser client;
Monaco: Windows Media Center client;
Rome: Windows Mobile client

The critical enabler for supporting these clients is MDS (Mediaroom Data Store), introduced in Mediaroom 2.0. Devices/users registered and authenticated are identified by SSO token which is further associated with its MDS token. MDS token is required to access data in MDS.
To be fair, Mediaroom has been accessible through Internet Explorer and Windows Phone 7 for a while now, so it is not news that Mediaroom is looking to move beyond the STB environment, but the approach to expanding Mediaroom's reach has been somewhat piecemeal so far. Mediaroom 2.0 is taking a more cohesive and integrated approach to platform building. There is also some buzz that Mediaroom is increasingly tied to an overall shift in how Microsoft approaches digital media distribution.
I had heard the following components figured into this new platform:

Rome = Mediaroom for Windows Phone
Taos = Silverlight for Mediaroom
Monaco = Mediaroom for Media Center
Santa Fe = Settop box using Silverlight/running Mediaroom
Ventura = Music and video discovery/consumption services (related to Zune)
If Mediaroom's expansion has been piecemeal, than Microsoft's approach to digital media distribution can only be described as complete chaos.
Microsoft has left little doubt that they consider the Xbox 360 to be their entry into the Living Room of Tomorrow and there has been plenty of speculation that the Xbox brand and frontend will come to dominate Microsoft's digital media platform versus Zune and Windows Media Center. If Mediaroom 2.0 is at the center of the Xbox Live TV service that Microsoft announced at E3 this year, then there is reason to be optimistic that we will see this same functionality works it way back across the other Mediaroom 2.0 clients.