Hulu and Miramax Reach Streaming Deal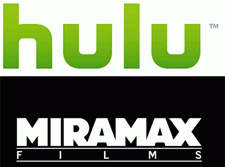 While I personally am not a fan of internet streaming video, mostly because of low bit rate and lack of surround sound audio, I know many readers of Missing Remote are fans. The news of Miramax and Hulu striking a deal is great news for those fans. Adding additional content and having a wide array of access can only be a good thing.
Right on the heels of the announcement that Miramax and Netflix had agreed to a deal come the news that Hulu has also secured a content deal with Miramax.

According to The Hollywood Reporter, the new deal will bring hundreds of films to the streaming service, including films like Good Will Hunting, Pulp Fiction, and Gangs of New York. The catch is that on Hulu Plus members will have unrestricted access. Films will rotate through the free portion of the site.

No financial details were disclosed. The deal is a multi-year one that has already begun with Hulu advertising the deal on their website. Hulu will see a 15 movie rotation every month.