Vulkano Flow, The First Placeshifter Under $100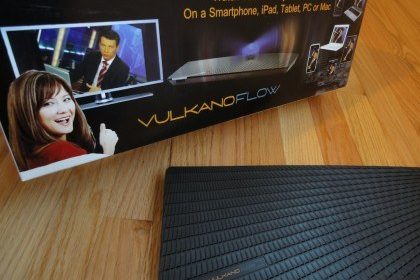 Looks like Vulkano has made some changes to their product for the better. Less features, but probably easier for consumers to understand its purpose.
As with all personal, hardware-based placeshifting solutions the Vulkano Flow hangs off your set-top box or between a STB and television. In my case, the Flow has primarily been used to beam FiOS TV DVR video to Mac, PC, iPhone, and Android software clients. While Sling still stubbornly refuses to integrate wireless capabilities, the Vulkano Flow can optionally connect to your home network via 802.11n – which is the config I've been using. And the streaming experience over WiFi, both within and beyond the home, has been very good. 3G, not so much.